If you are attempting to make your first non-XRP deposit to your wallet, please see the article about XRP Ledger wallet activation and wallet funding.
To send funds to GateHub from other exchanges or wallet providers:

Click "WALLET" on the left.
Select the wallet you want to deposit into (blue drop-down menu in the upper-left corner of the screen).
Click the "Add Funds" button at the left.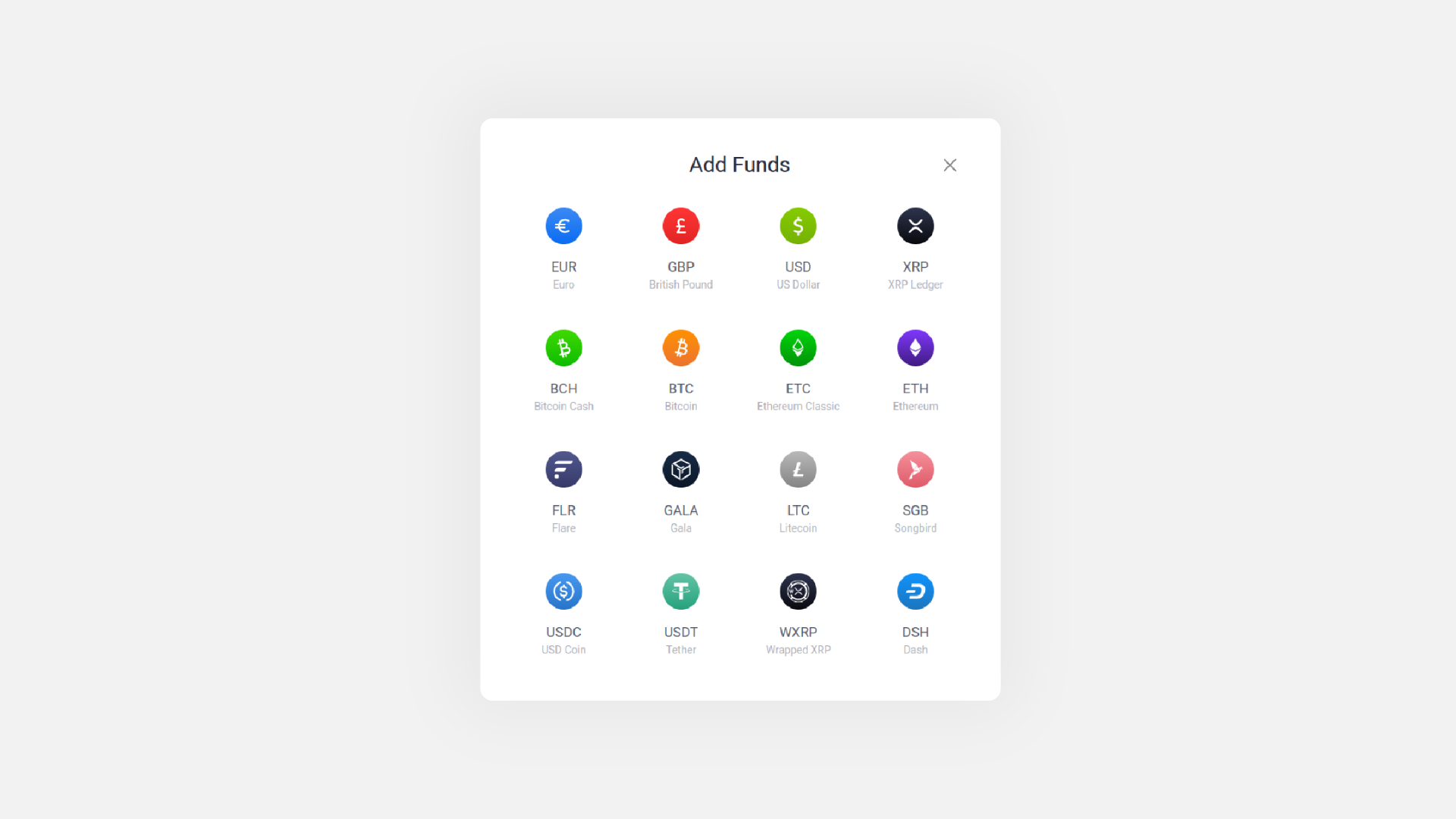 Select the cryptocurrency you want to deposit (

BCH, BTC, DASH, ETC, ETH, FLR, GALA, LTC, SGB, USDC, USDT, XRP, WXRP

).
If you are not yet connected to a corresponding gateway you will be prompted to Connect a Gateway.
If the corresponding cryptocurrency deposit address has not yet been generated you will be prompted to Generate a deposit address.
Set the appropriate trust line if needed (this applies for non-XRP deposits).
You will be shown your GateHub cryptocurrency deposit address. Please input this as the withdrawal address on other exchanges or the destination address for your sending wallet.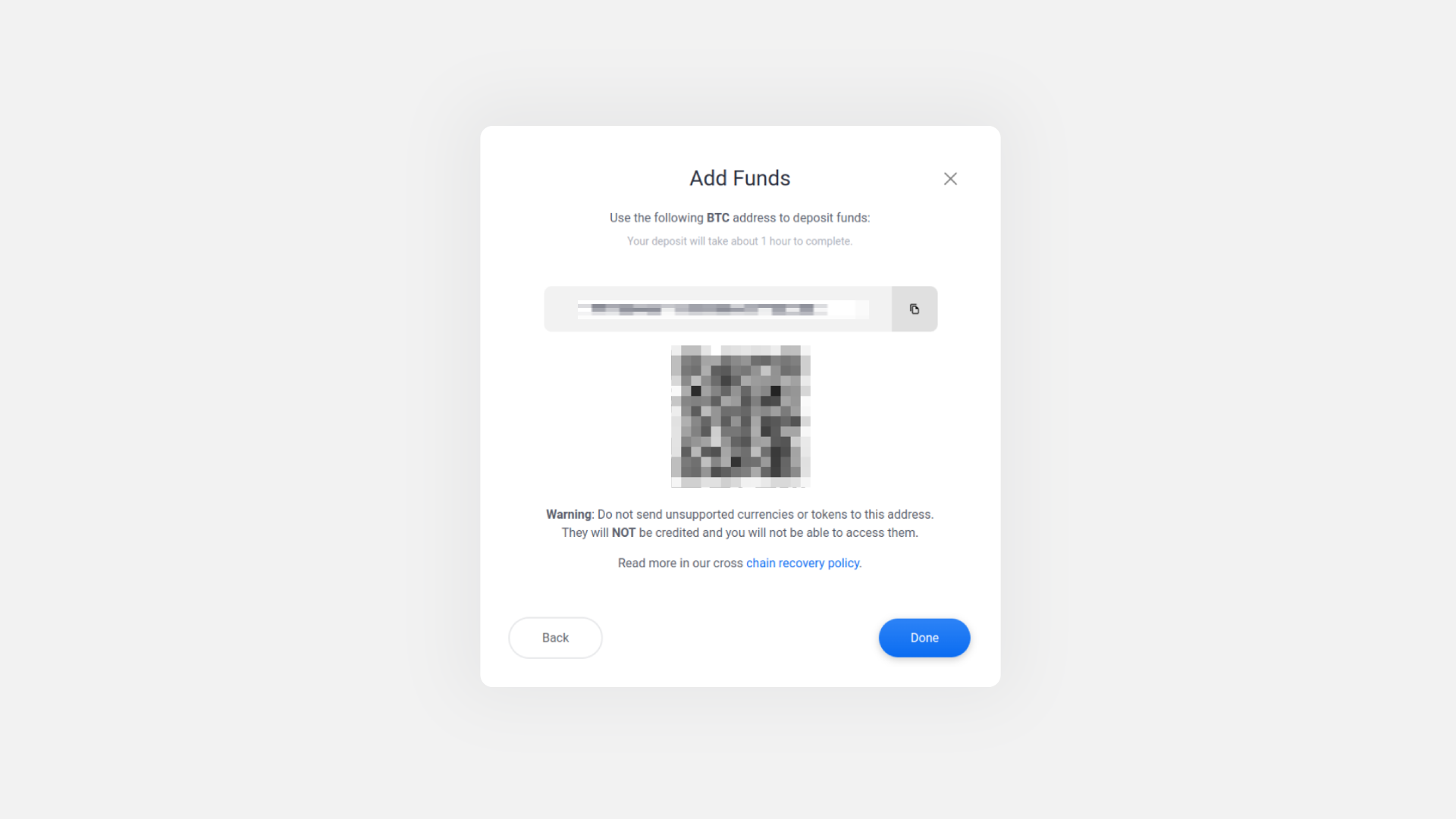 (Example: Depositing BTC)
You can use the copy icon for a quick copy. Click on the ‌ icon and paste it to the desired location.
See also:
How long do cryptocurrency deposits take?
What to do if my crypto deposit takes longer than expected?
How funds come and go to and from your XRP Ledger wallet