Wallet Protect is a yearly paid subscription service at GateHub that enables an additional layer of security for your XRPL wallets. It is brought to you in partnership with Coincover and uses multisignature for better transaction security.
Among other things, it provides backup key creation, secure key storage, fund recovery, and offers Theft Coverage by Coincover for insurance up to $1M.
Check out our XRPL Wallet Protect pricing.
How to enable Wallet Protect?
Wallet protect is only available for individual GateHub accounts. To be able to activate Wallet Protect on your XRPL wallet, your GateHub account needs to be verified on GateHub gateway.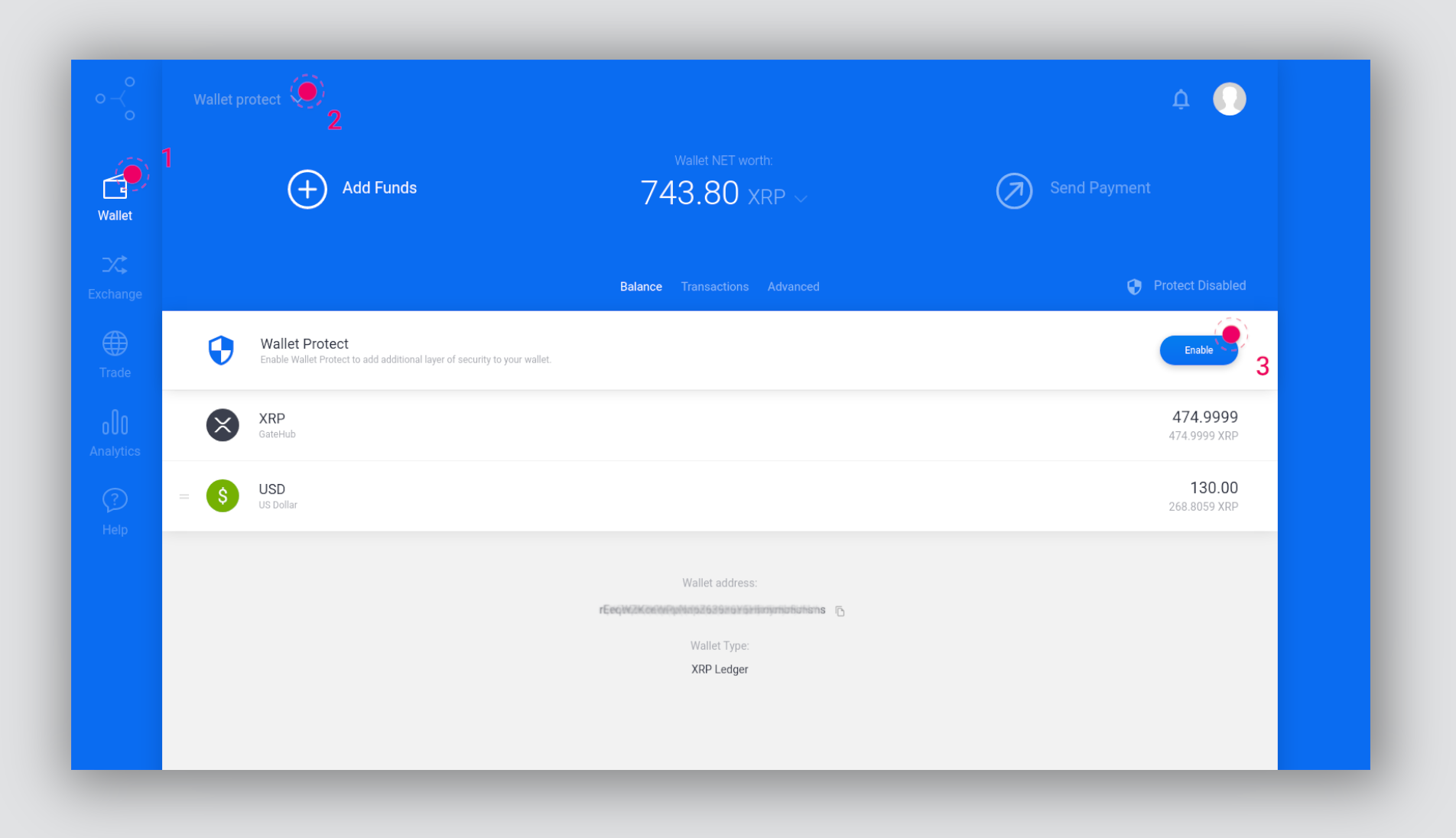 Go to "Wallet" on the left menu.
From a drop-down menu in the upper-left corner of the screen select the wallet you wish to secure with Wallet Protect.
Click "Enable" Wallet Protect.
You can learn more about the subscription or click "Sign me up!"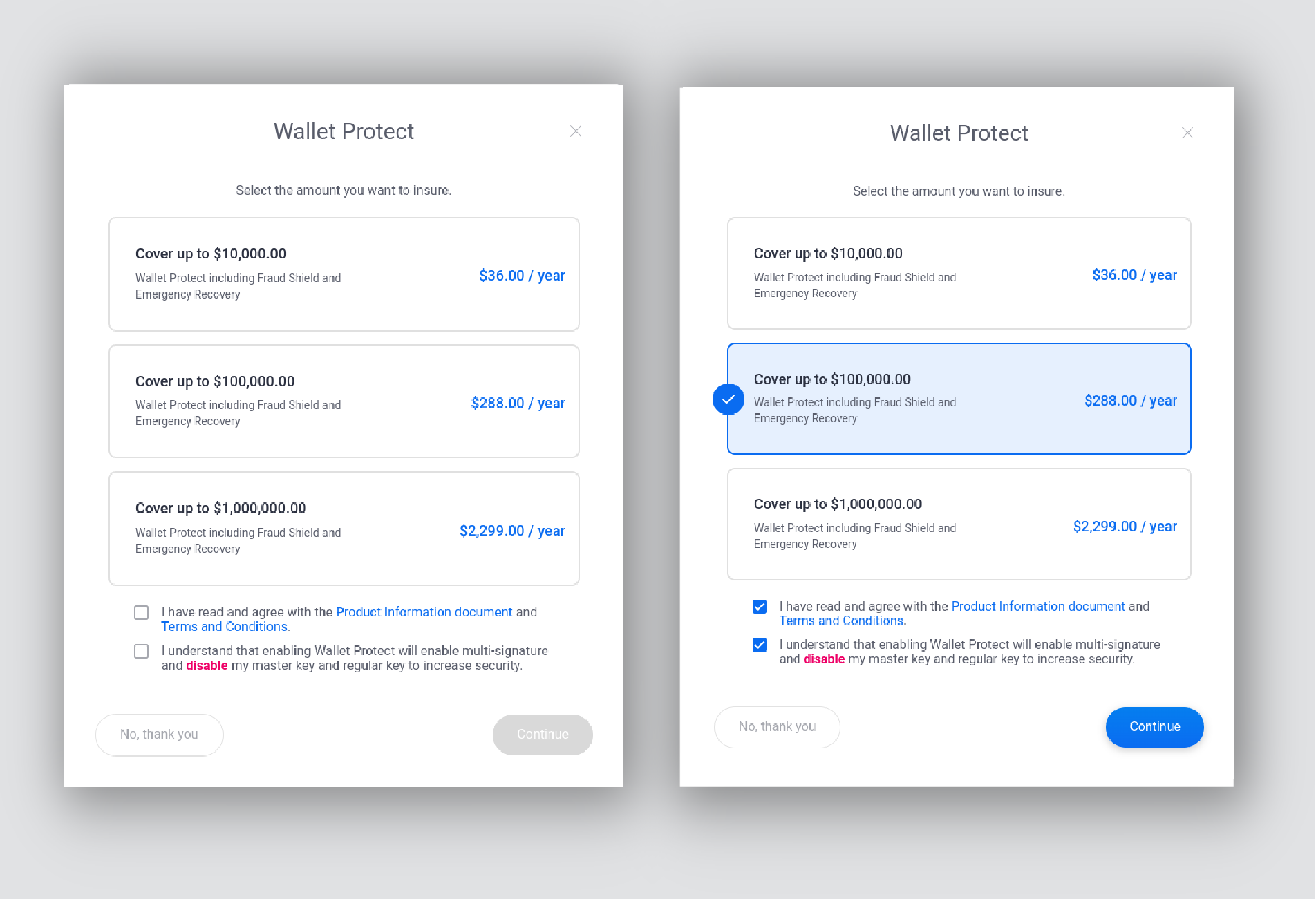 Select the amount you wish to insure.
Tick the boxes if you agree with the Terms and Conditions and if you understand that your master key will be disabled in order to enable multisignature.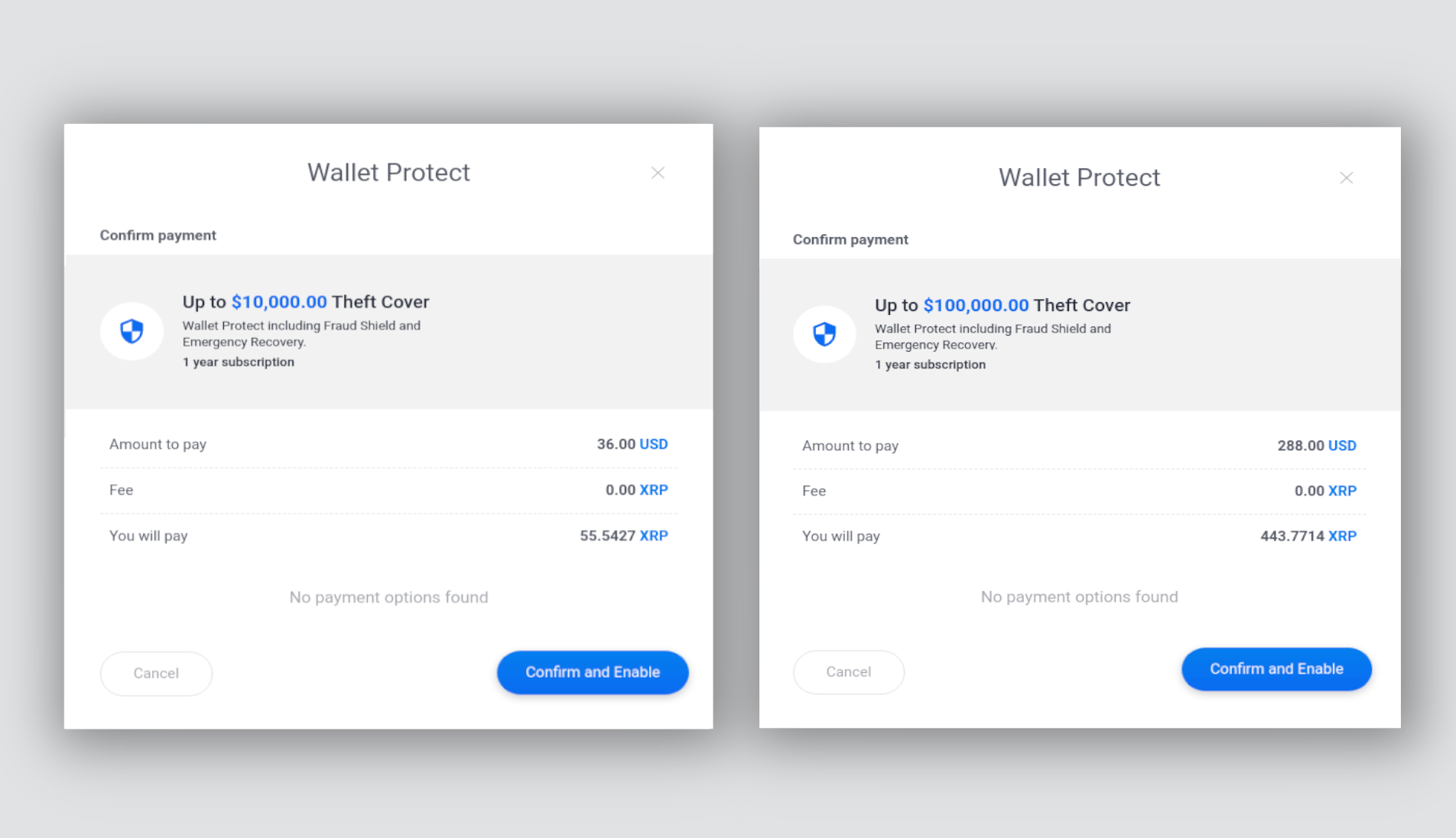 Confirm your payment.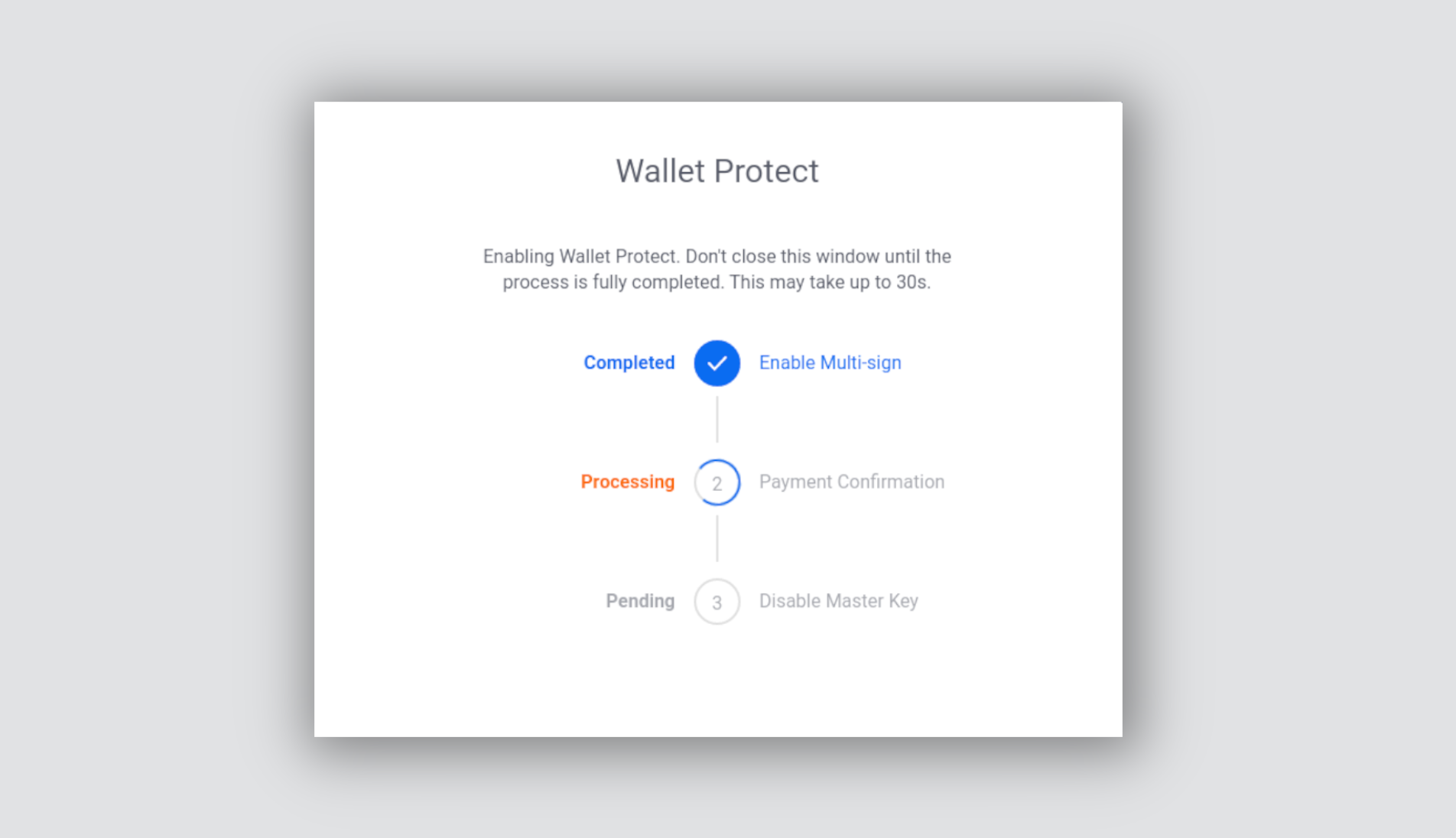 Wait for Wallet Protect enabling process to conclude.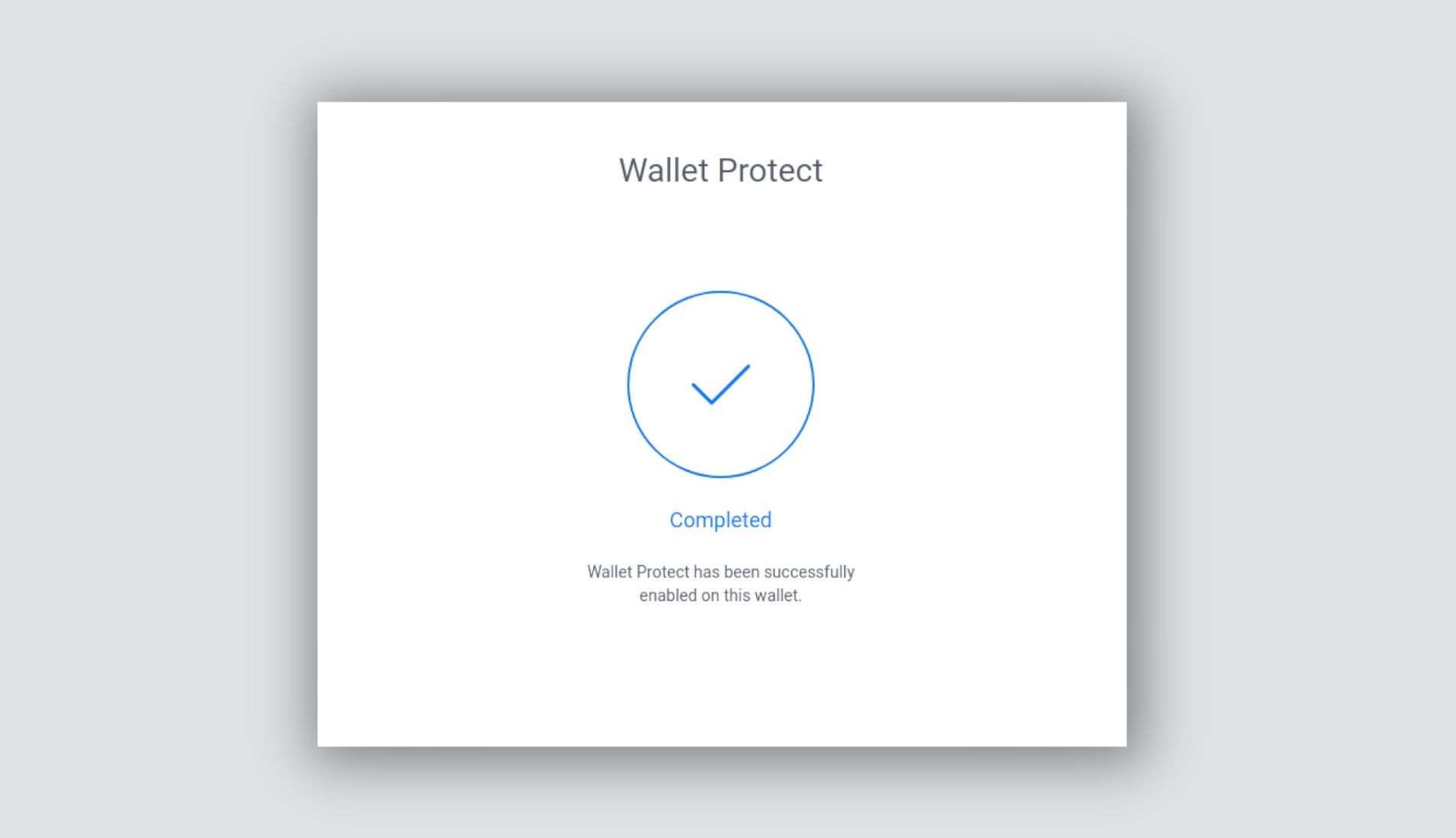 After Wallet Protect is enabled, you can continue using your wallet normally on GateHub.
Your Wallet Protect plan
You can see your wallet has Wallet Protect enabled by the mark "Protect Enabled".

Click on "Protect Enabled" to view your Wallet Protect plan (or go to "Advanced" wallet settings and click "WALLET PROTECT").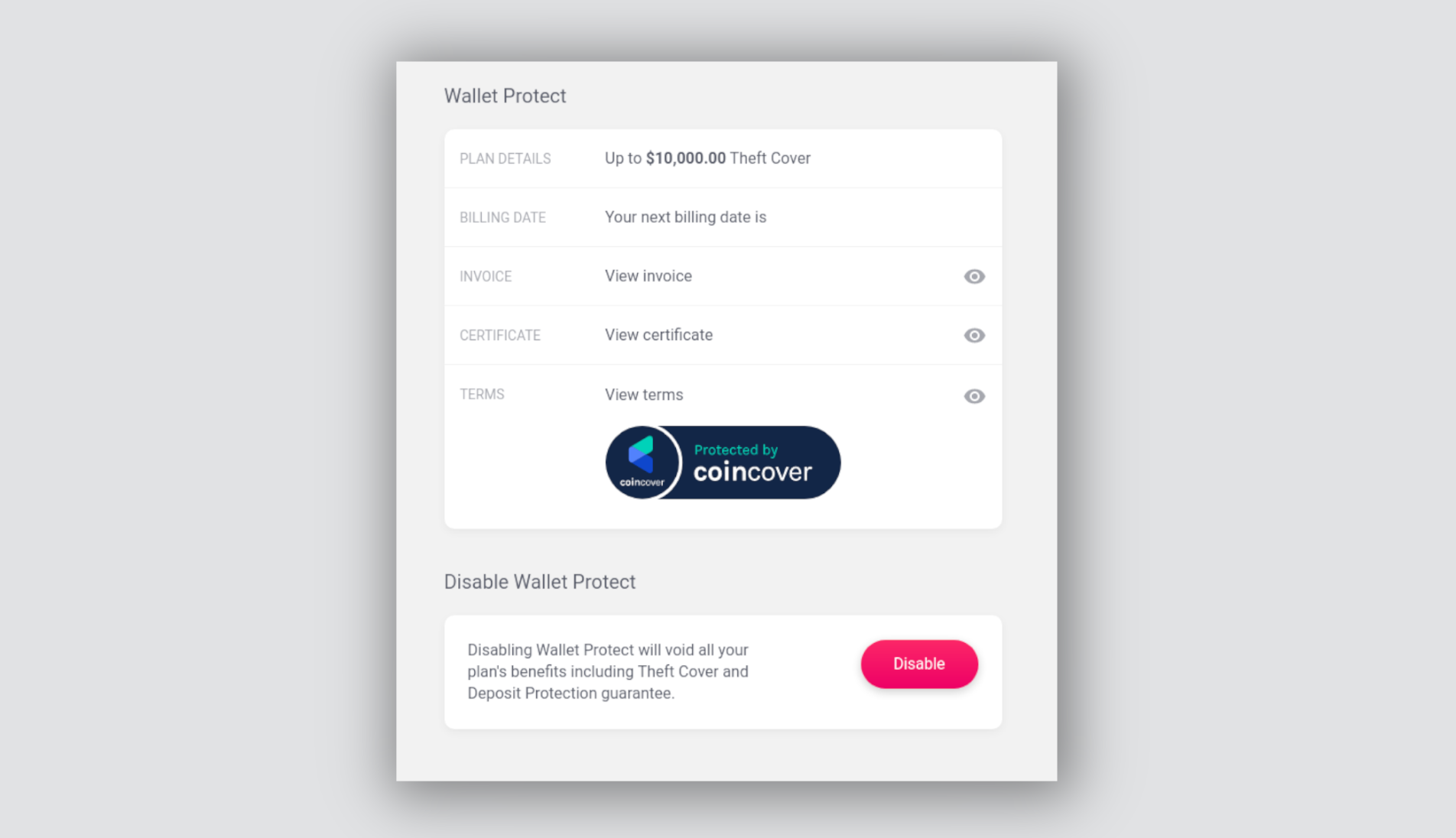 You are able to:
See your plan details,
See your next billing date,
View the invoice and download it as a PDF file,
Download certificate,
View the terms,
And disable Wallet Protect.
Your protection plan is activated immediately after your wallet's Master key is disabled.
Wallet Protect is a per-wallet product. Each of your wallets needs to be protected individually.
If you are using a wallet on multiple clients, your wallet will not be able to create transactions on any other client than GateHub.
Disabling Wallet Protect?
Disabling Wallet Protect is possible, however, you will lose all the benefits of Wallet Protect including Fraud Shield and Theft Coverage. The yearly Wallet Protect and insurance fee is billed once a year. No refunds are available.
See also: