If you receive an email from GateHub that you do not recognize or if you did not initiate the activity stated in the email, you can secure your account from unwanted activity by locking it.
In the email, you will see the message "Don't recognize this activity? Please follow these steps to secure your account".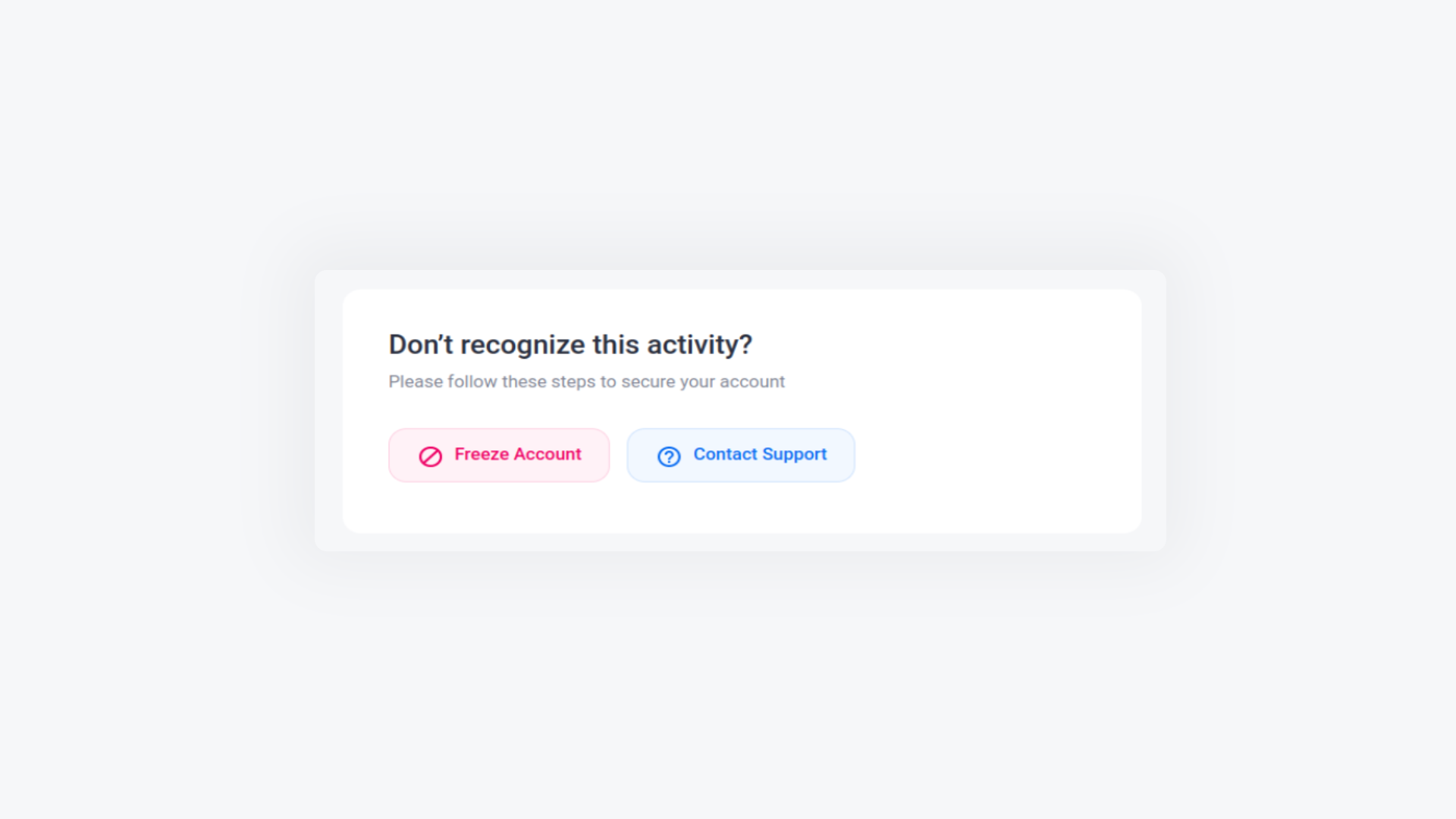 By clicking on "Freeze Account" you will disable access to your account.
After you have locked your account, the only way to gain access again is via our Support service. Choose the "Account and wallet" issue, category "Account security" when submitting the support request.
See also: