2FA using TOTP method is mandatory for all users on GateHub. All users that have not yet set up the 2FA, will receive a one-time, 6 digit code (OTP) over SMS to log in.
OTP stands for One Time Password and it is used as a second factor of authentication. If a user's email-password combination is compromised the second authentication factor can often prevent unauthorized access to the account.
With SMS 2FA the second factor is your phone number and a device where you receive your SMS. The SMS can be intercepted or a SIM card can be swapped, but keep in mind that this model of "hacking" requires a significant effort.
At the sign-in, you will see a screen where you will be able to enter your one-time, 6-digit password that you receive over SMS. You will also see your masked phone number with the last two digits visible.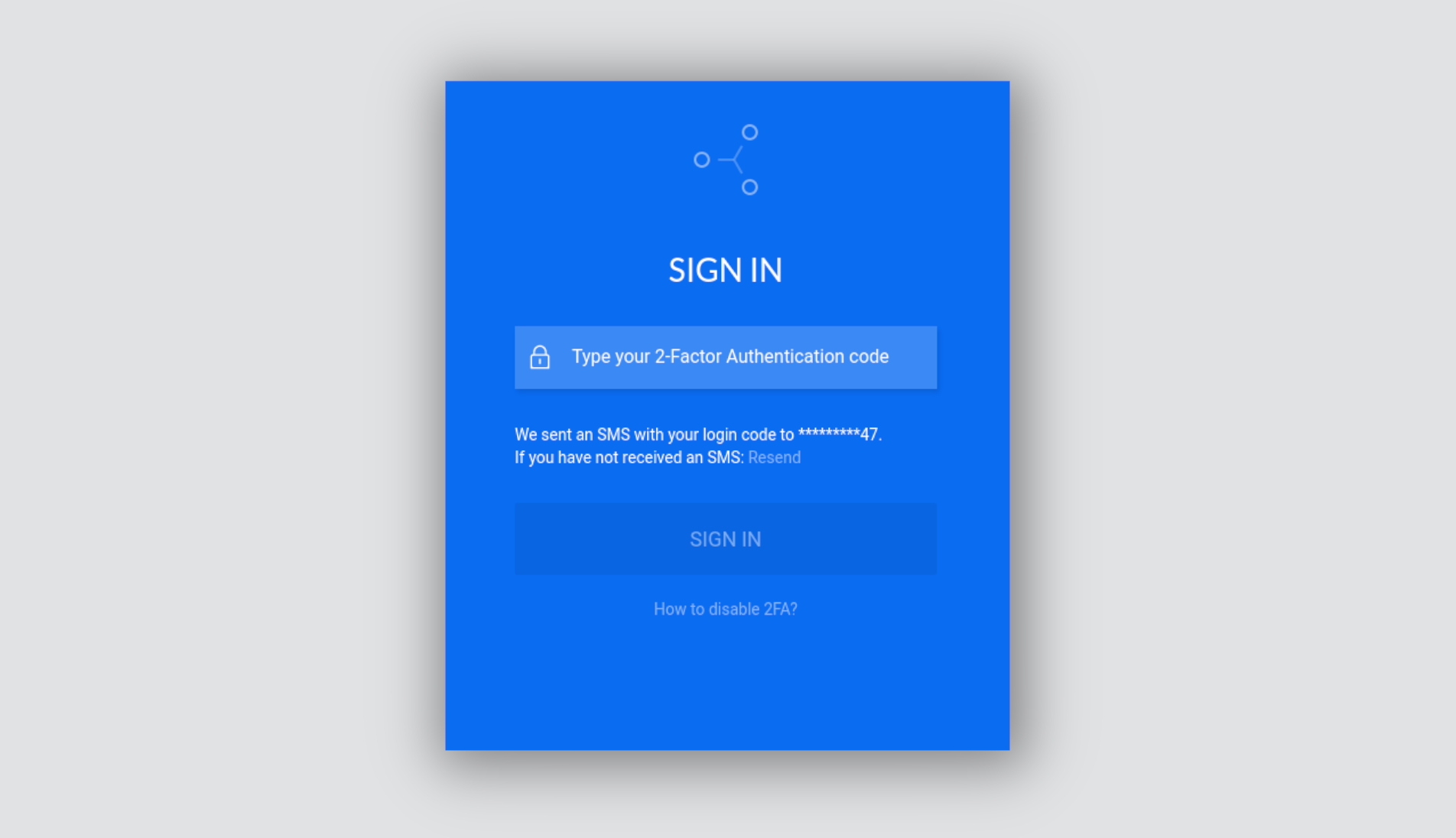 After you log in, you will be required to set up Time-based One Time Password (TOTP) 2FA with an app like Google Authenticator or Authy.
SMS 2FA will only ever be used for logging in. In order to access any other functionality of our app, TOTP 2FA will need to be set (for instructions please refer to the article How to enable 2FA).
How long does it take to receive the SMS?
You should receive the SMS with your one-time password in a few seconds.
I am not receiving the SMS?
Before contacting support, please make sure you can receive international SMSes and check if the last two digits of your account's phone number match your current phone number.