A phishing email is very common and unfortunately in a lot of cases a successful form of cyber attack where scammers use fake websites (constructed to look identical to real sites), email and instant messages to trick you into divulging sensitive information, such as usernames, passwords, recovery keys, etc.
We have taken security measures to prevent this kind of malicious emails from affecting our users.
Users are able to set their own unique message that will be displayed on every system email received from GateHub.

The message will only display on GateHub system emails which does not include emails received from GateHub support.
How to set a unique message for GateHub emails: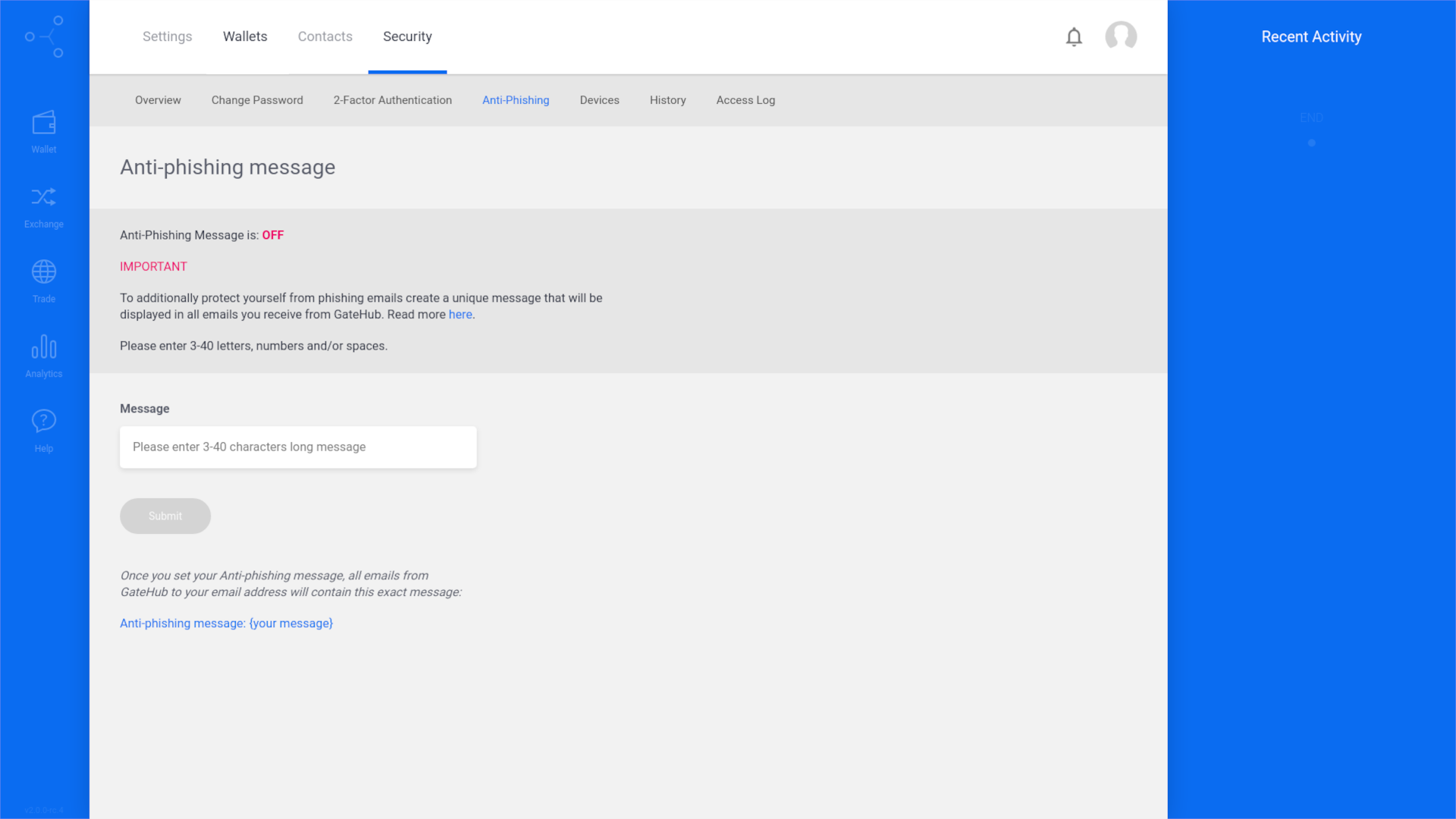 Login to your GateHub profile.
Go to account settings (click on your profile icon located in the upper-right corner of the screen, to open a drop-down menu and choose "Settings").
Open the "SECURITY" tab.
Click on "Anti-Phishing".
Enter your unique security message.
Click "Submit".
Once the security message is submitted you will receive a notification via email.
Tip:
We strongly advise you to regularly change this message to prevent it from being copied or counterfeited by attackers.
See also: