How to reset the login password in your account?
If you are able to access your account and would like to change your login password, you can do so in account settings: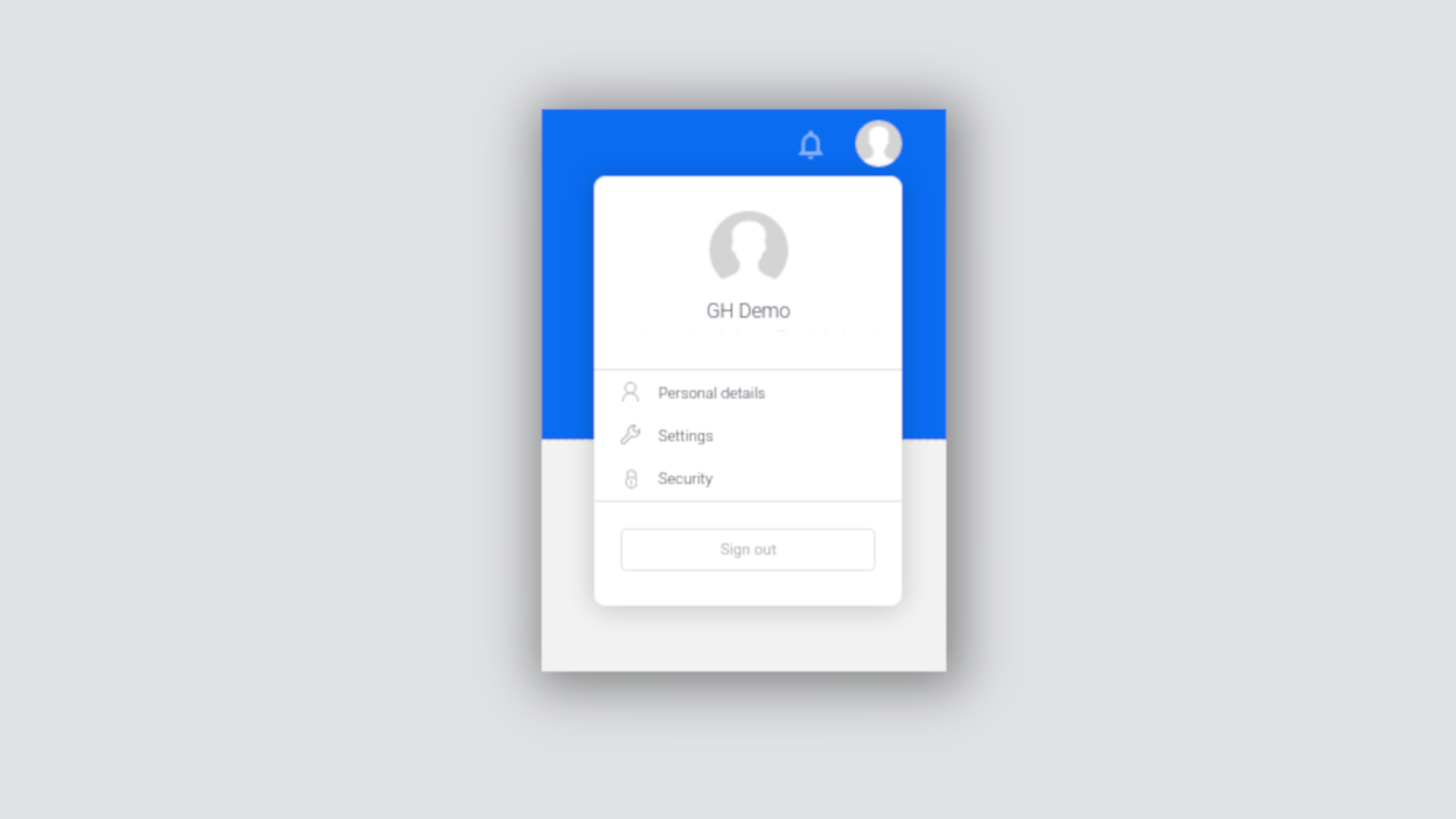 Login to your GateHub profile.
Go to account settings (click on your profile icon located in the upper-right corner of the screen, to open a drop-down menu and choose "Settings").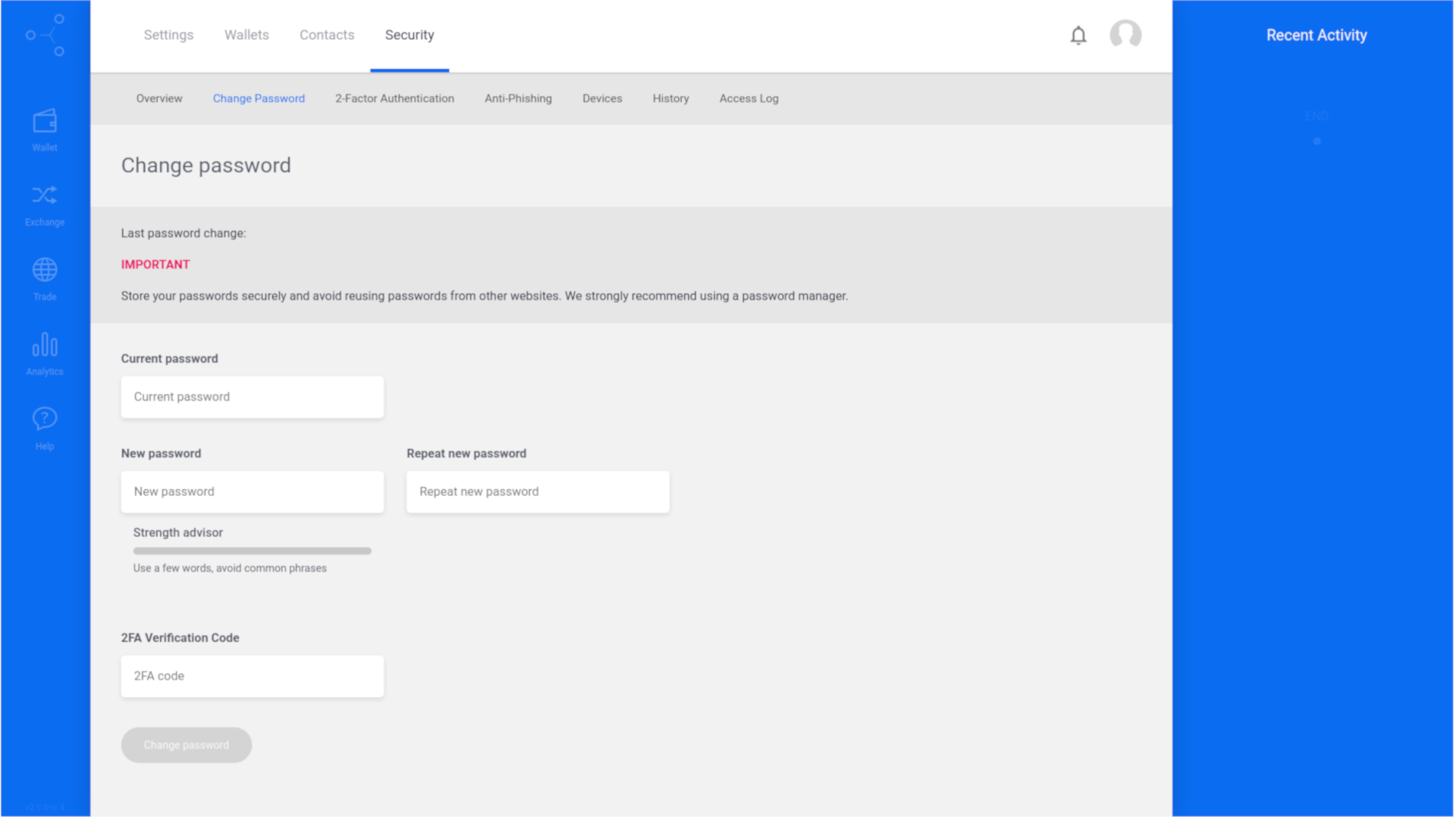 Open the "SECURITY" tab and click "Change Password".
Enter your current password.
Enter your new password and repeat your new passport.
Enter 2FA verification code (if you have 2FA enabled).
Click "Change password" to finish.
Make sure you use a strong and unique passphrase. See article Security instructions.
How to set a new login password without account access?
If you forget your password, it can be reset with the help of the Recovery key:
On the sign-in page, click "Forgot Password?".
Type your email and click "Recover".
Check your inbox for a "Password recovery request" email.
This email is only valid for 15 minutes. After that, the token expires and the process has to be repeated.
If you no longer have access to your login email, please see article Lost access to a GateHub account.
Click "Reset password".
Enter your Recovery key and new password.
Make sure you use a strong and unique passphrase. See article Security instructions.
Repeat the password, then click "Reset".
On the sign-in page enter your email and new password to log in.
You might have to refresh the page prior to signing into your account.
If you are not receiving our automated emails, there are a few possible solutions:
Check all your email inboxes including spam and archive for our email.
Look for any filters in your email settings. Note also that your email client may block or filter out some messages.
Finally, it is possible that our emails are being filtered by your email provider. This may cause delays in receiving GateHub automatic emails. In some cases, GateHub emails cannot be received at all.
If none of the above solutions work, please submit a support request and we will gladly assist you.