Exchange value
Our "Exchange" feature calculates the receiving amount from your input. If your specified input exceeds your available balance, only your available balance will be exchanged. In this case, the amount you will receive is matched to the amount available for exchange.
How it works
An exchange order is either executed or canceled immediately.

This allows the platform to prevent transactions with a very bad exchange rate to be executed. The rate is in real-time and market-based. In the case of bad market liquidity at the time of the transaction, the exchange rate cannot be properly calculated which could potentially lead to a costly transaction.
To perform an exchange: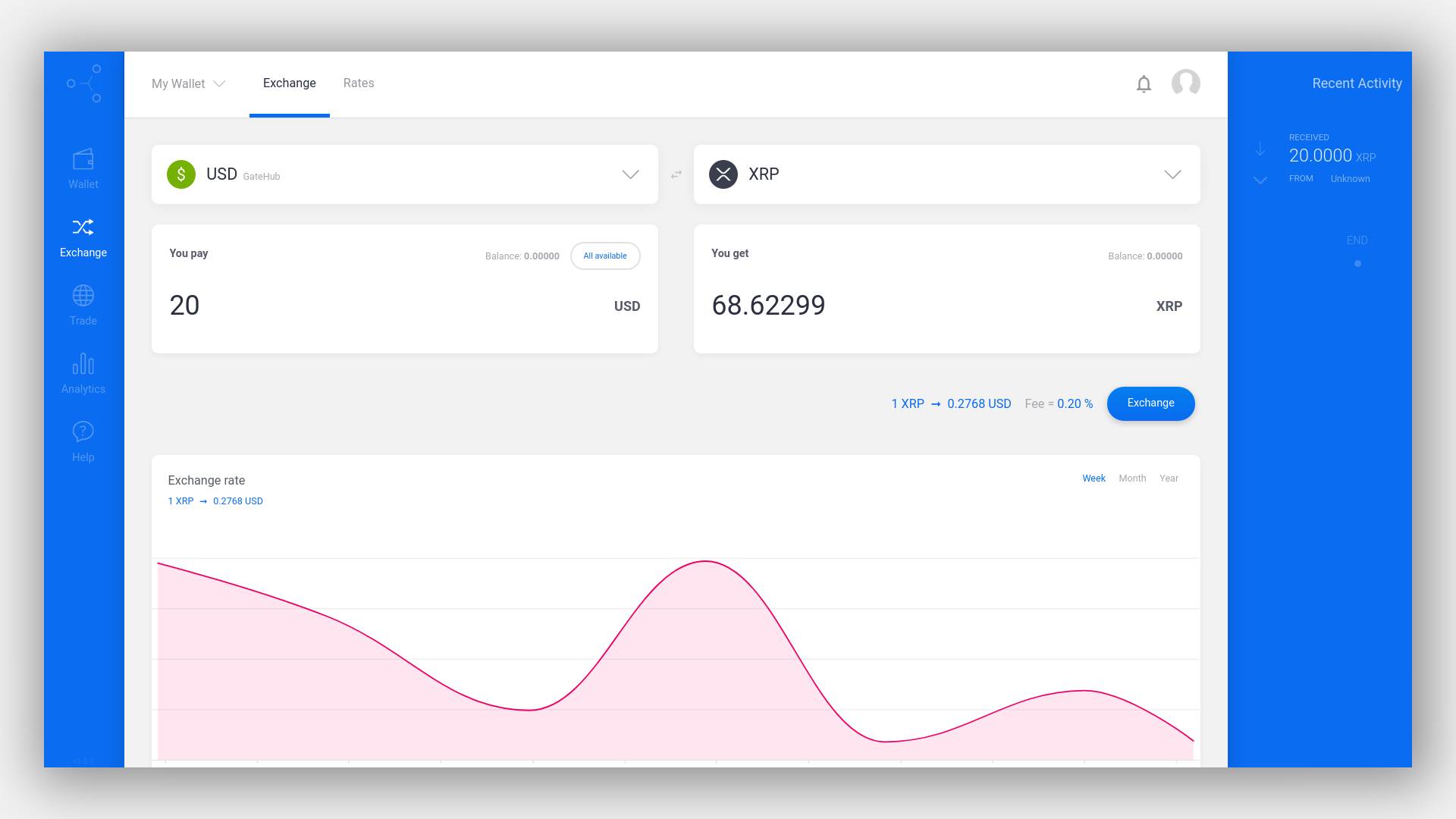 Go to the "Exchange" option on the left menu.
Choose the desired wallet from a drop-down menu in the upper-left corner of the screen.
Enter your password and 2FA code if needed.
Select an exchange pair (from the left drop-down menu choose the currency you wish to exchange and from the right drop-down menu choose the currency you wish to exchange into).
Enter the amount you wish to exchange.
Review the selected and click "Exchange".
We advise you to review the exchange amounts before submitting your exchange request in order to avoid an unfavourable exchange.
The actual receiving amount may deviate from the calculated receiving amount. The calculated receiving amount is the least amount you will receive. If the exchange rate turns in your favour, you will receive more. If it turns against your favour, the order will not be executed.
All available
If you click on "All available", the reserve will automatically be set to at least 50 XRP as a security feature. If you input the desired exchange amount manually, you can exchange all available funds, minus the XRP reserve of 10 XRP + 2 XRP for each trust line and open order.
Set your price for an asset
You can determine the price at which you want to buy or sell assets by opening a trade order in our "TRADE" interface.
Video tutorial: