A Transaction Hash (Tx Hash), also known as Transaction ID (TxID), is the unique address of a transaction in a blockchain that acts as a record or proof that the transaction has taken place.
It consists of alphanumeric characters, usually digits and lowercase letters (uppercase in the case of XRP).
All transactions on the blockchain are publicly available. Using the transaction ID one can easily track and trace the status of a transaction as well as see the details of the transaction (sender address, receiver address, total amount send, the date of transfer, block height, fees paid and the number of confirmations.)
Transaction Hash contains no personal information so it is completely safe to share.
If you have any issues with a transaction on our platform, please provide the hash of the transaction to our support team so they can find your payment and resolve the issue.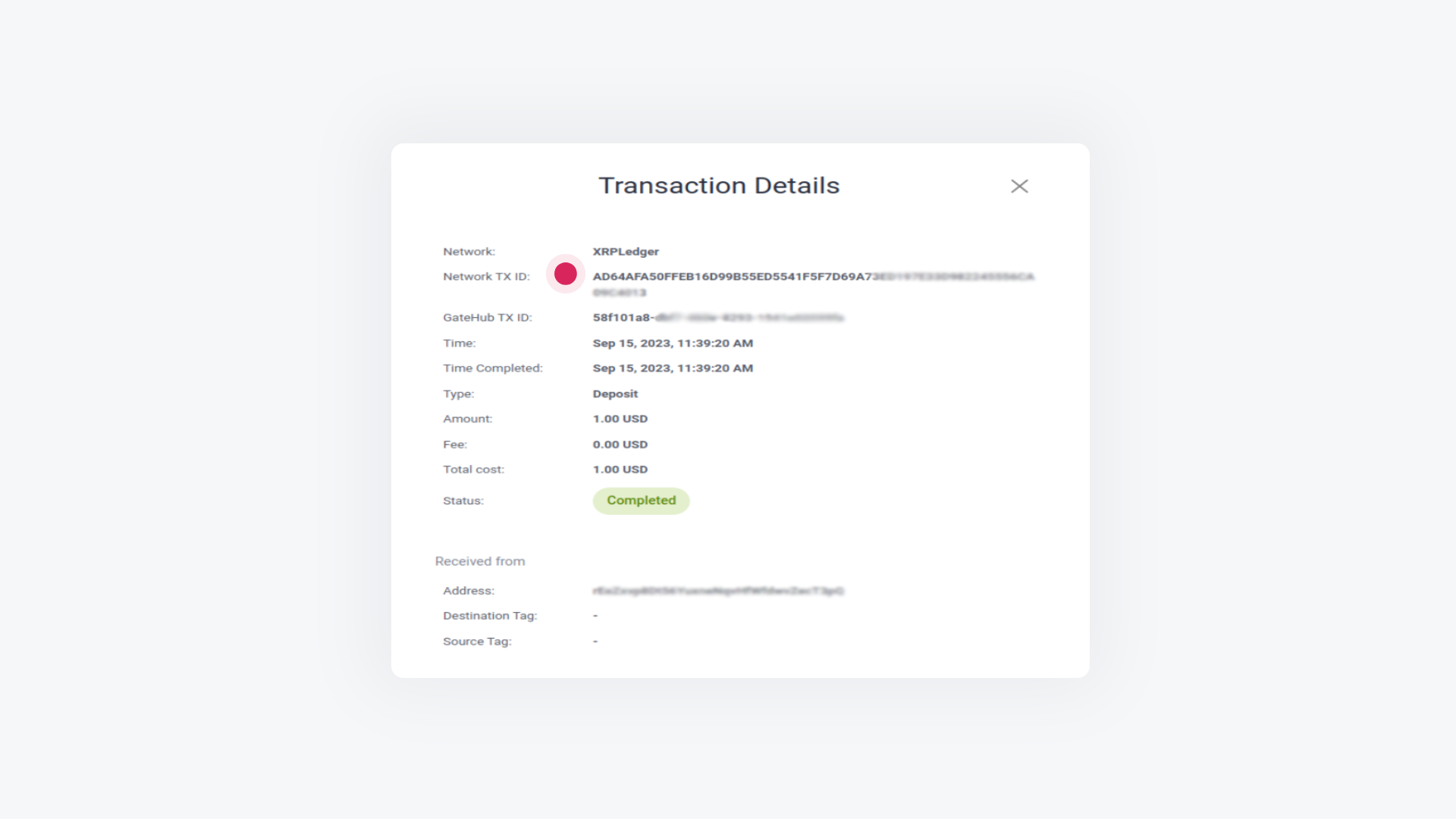 You will find the TX hash in "Transaction details". In your wallet go to "Transactions" and click on the transaction in question.
Some of the blockchain explorers: