EUR withdrawals are only available to verified GateHub accounts.
Please see articles:
Video verification process for an individual account
Company verification process
Important: You can only withdraw GateHub-issued cryptocurrency assets (GateHub-issued EUR).
To withdraw EUR from your wallet:
Click on the arrow icon at the bottom of the screen.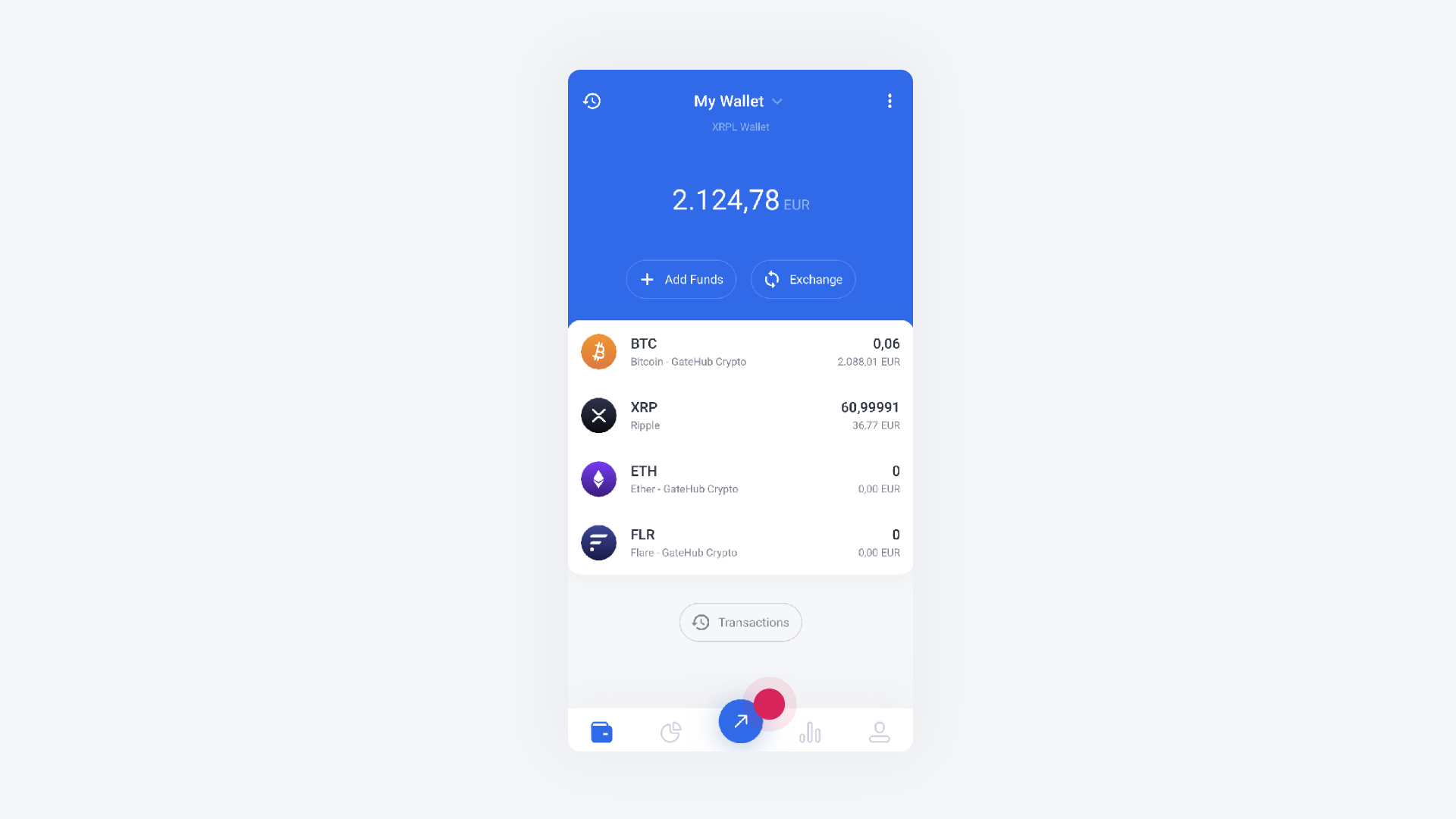 Select "EU Bank" for SEPA withdrawals (EUR).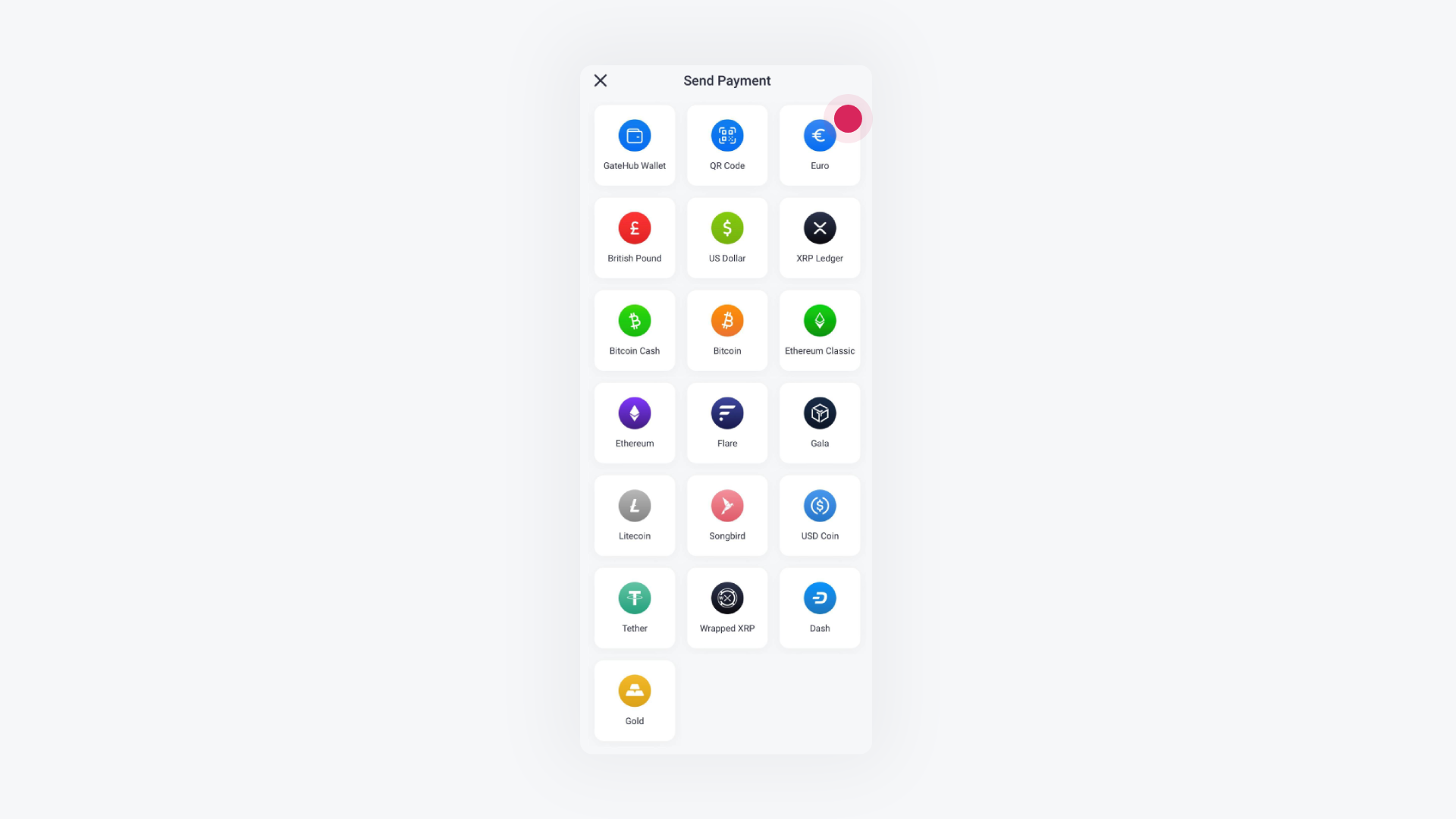 Enter your personal information to withdraw to your bank account.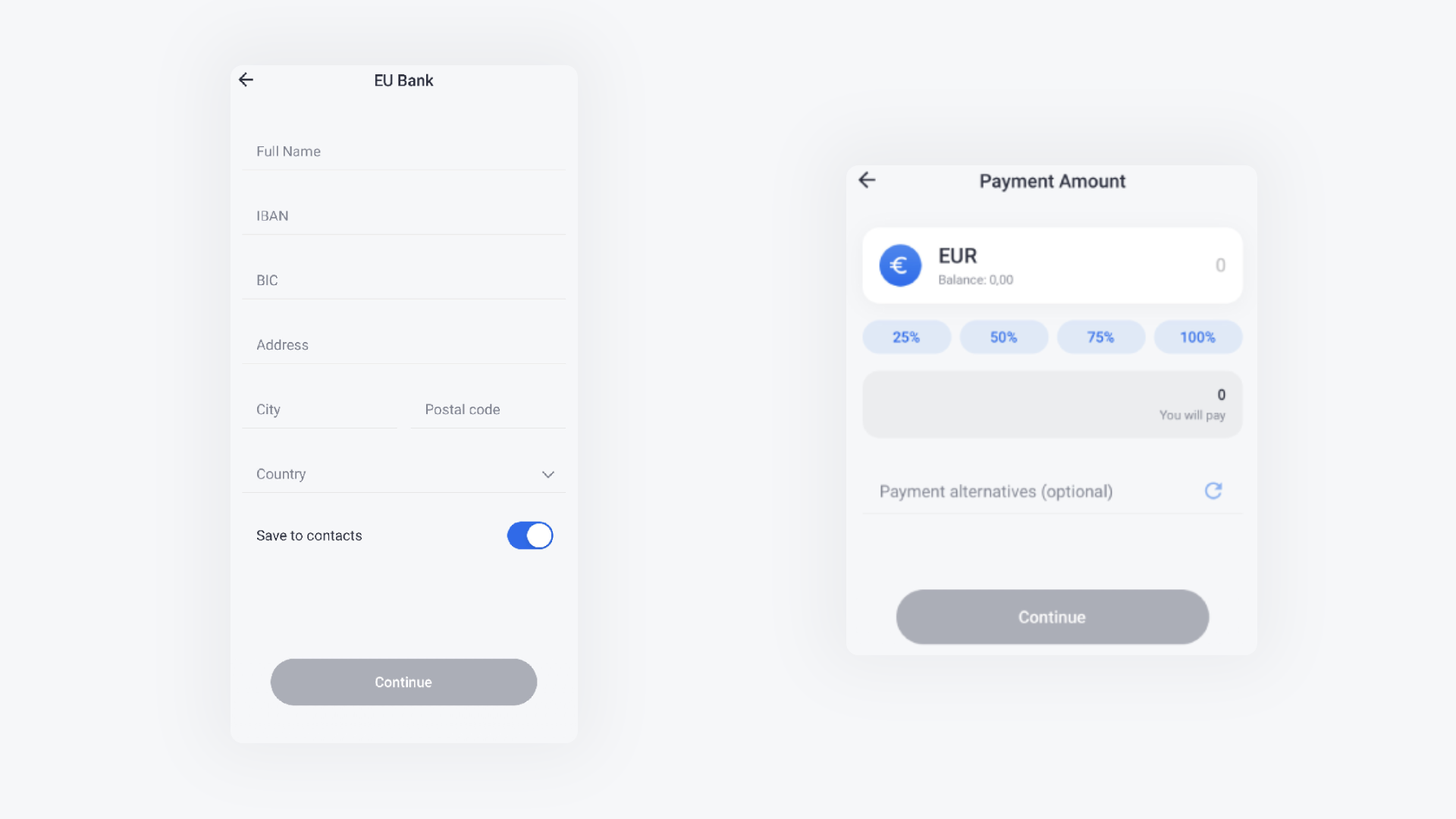 Enter your name and residency information. Make sure you enter your full legal name which must match your GateHub profile name and the name registered on the receiving bank account.
Enter your bank account number (IBAN) and the BIC code of your bank. Make sure your bank is SEPA compatible before withdrawing.
The minimum withdrawal amount is 10 EUR.
Withdrawal fee (see full fee schedule):


(< €50,000.00) €1.00
(> €50,000.00) €8.00
Third-party withdrawals are not permitted and will be rejected. Bank transactions are possible with a bank account registered in your name only.
The processing time for SEPA transfers takes between 1 to 3 workdays. Delays are possible. Transaction time depends on the bank system.
Important:
GateHub has no influence over any bank's internal policy and only processes SEPA bank transfers according to the information users provide in the withdrawal window.
Each customer must do their due diligence and make sure their bank is able to receive and credit SEPA transfers to their accounts.