If you have lost access to your 2FA app, you can submit a request to have your 2FA disabled.
Please note that you will have to prove your identity if you wish to have the 2FA reset for your account.
Please follow the guide below for photo identification: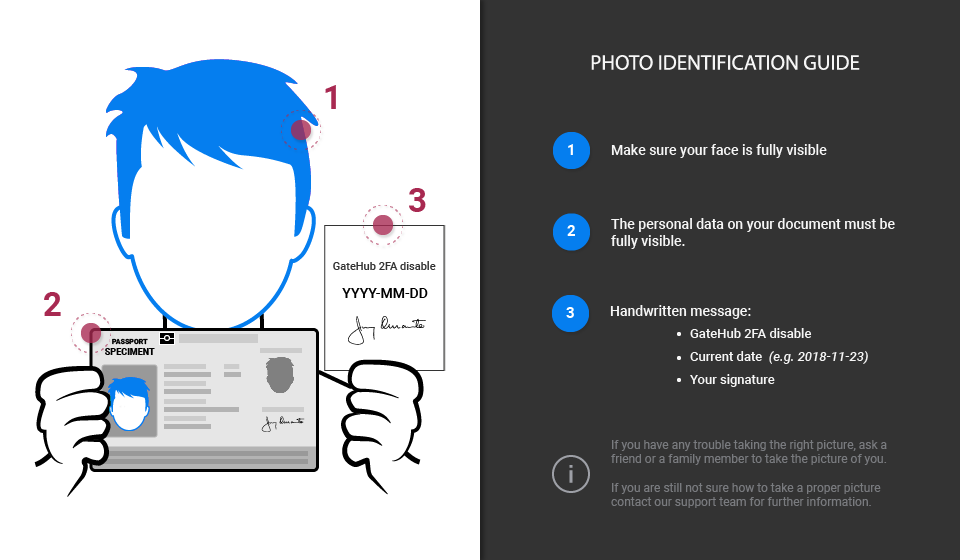 Please note that a single photo must contain all of the aforementioned information.
Acceptable types of ID documents are international passport, national identification card or driver's licence.
The identification image should be sent to the GateHub support team via email. We advise you to use our GPG/PGP encryption when sending sensitive information via email.