GateHub name
The GateHub name is a unique public identifier that works like Twitter's @username but for receiving funds instead of messaging. You can share it with anyone.
GateHub name specifications:
The + prefix makes them easily recognizable (E.g.: +sophie).
They can have 1-20 characters.
Valid characters include "a" through "z", "0" through "9", and dash "-".
Leading, trailing, and two or more adjacent dashes are not allowed.
What is the difference between a Ripple name and a GateHub name?
The GateHub name is linked to a specific GateHub account rather than a specific XRP Ledger address. You can choose which of your wallets is being used by setting your Primary wallet in Advanced wallet settings.
Whenever someone sends funds to your GateHub name they get sent to your Primary wallet.

Ripple names are linked to specific addresses on the XRP Ledger.
The ~ prefix signifies an XRP Ledger name.
Profile photo
A Profile photo shows up whenever you interact with someone, so make sure to pick a photo that represents you.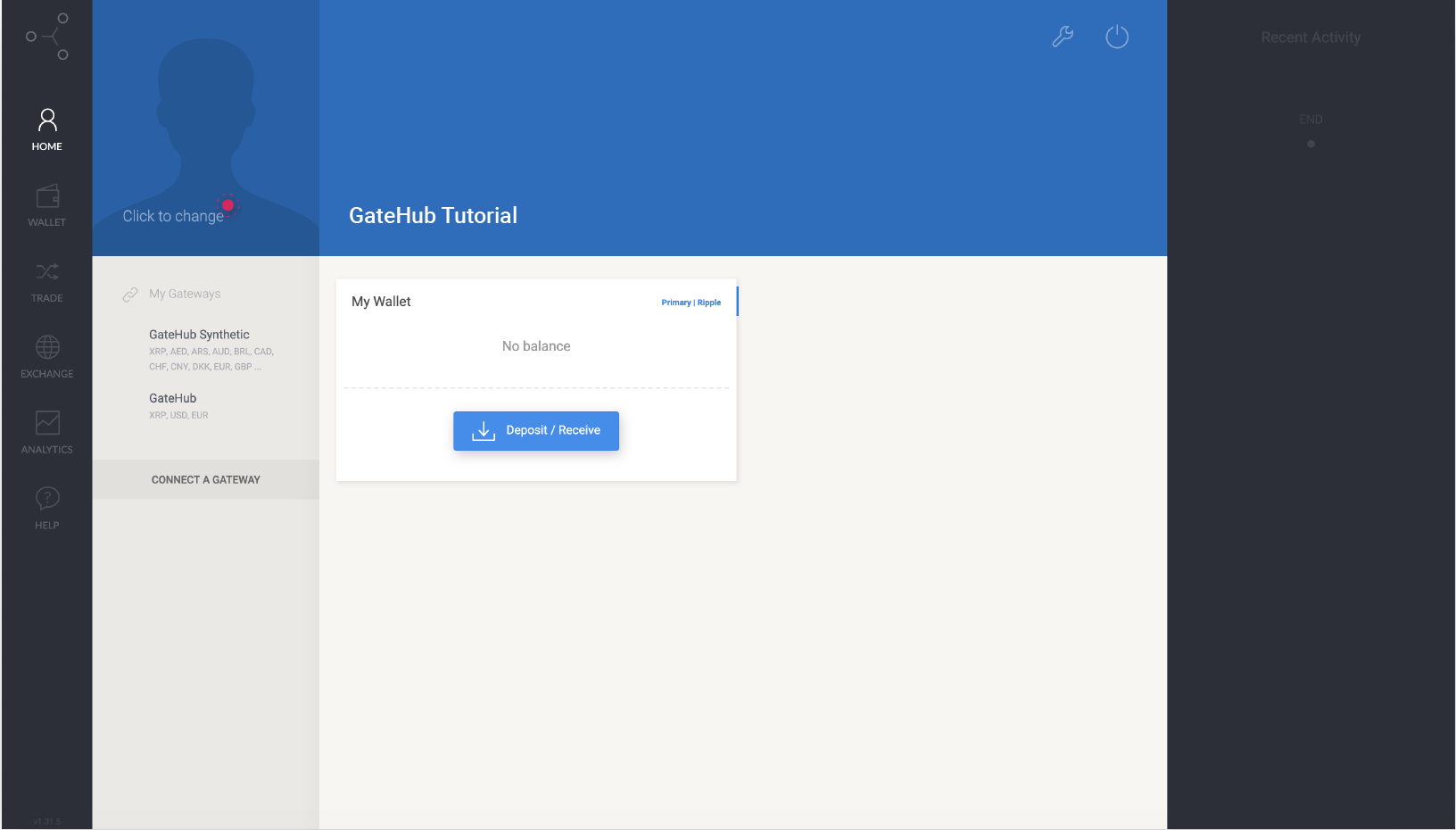 To upload or change your profile picture go to "HOME" and click on your "Profile picture" in the upper-left corner of the screen.
Please note that your profile picture is publicly visible so make sure you don't upload images containing any personal or sensitive information.