Xumm On/Off-Ramp is the newest GateHub service that allows Xumm users to seamlessly transfer funds between the XRP Ledger and other supported networks such as SEPA, SWIFT, Bitcoin, and Ethereum, directly to and from their Xumm app.

The Xumm On/Off-Ramp is currently available for the following currencies: EUR, USD, GBP, BTC, BCH, LTC, ETH, ETC, SGB, FLR, USDC, WXRP, GALA and DASH (Supported currencies).
How to start using the Xumm On/Off-Ramp?
To start using Xumm On/Off-Ramp as a Xumm user you will need to have a verified GateHub account and an established connection between the activated Xumm XRPL wallet and your GateHub account.
Please refer to our articles:
GateHub accounts can only be created on the GateHub platform.
How to connect a Xumm XRPL wallet to a GateHub account?
To connect your XRPL wallet to a GateHub account select any supported GateHub asset in Xumm and select Add or Withdraw.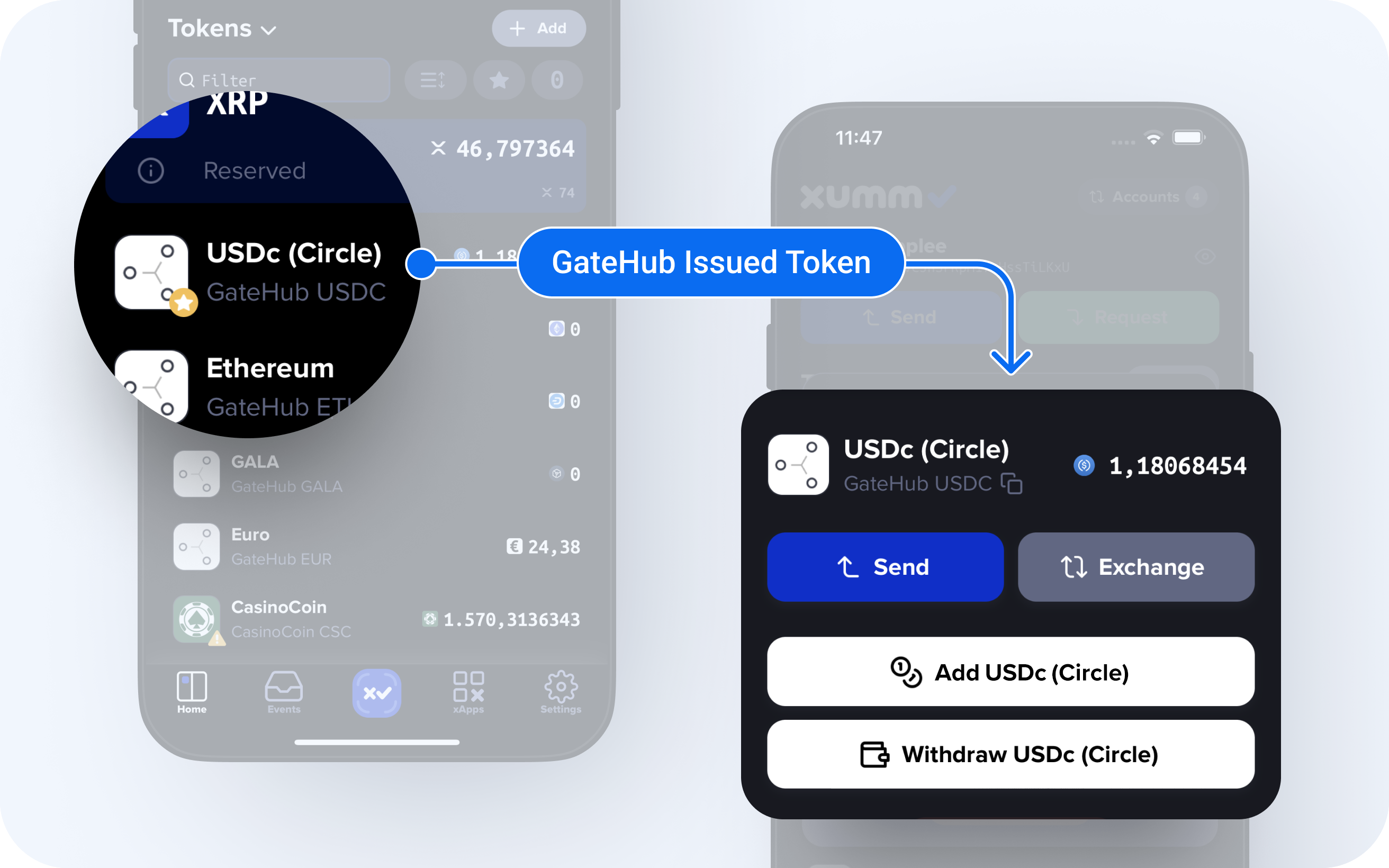 On the presented page select "Connect GateHub account".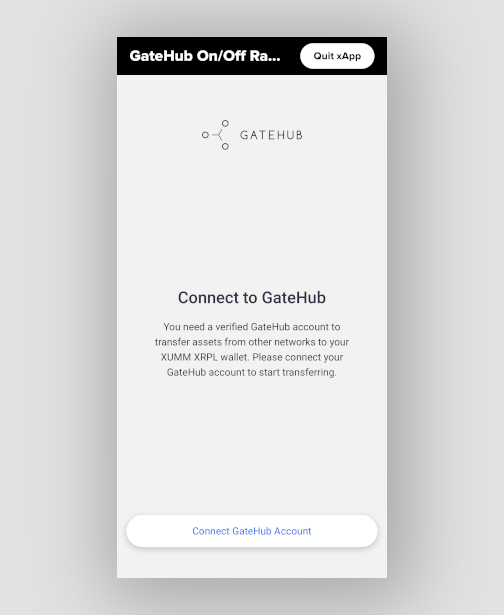 Sign in to your GateHub account using your username, password, and 2-factor authentication.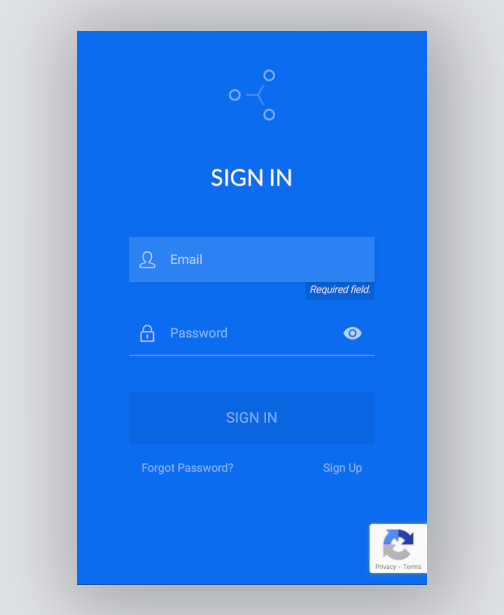 Review the requested permissions and select "ALLOW" to authorize access to your GateHub account information.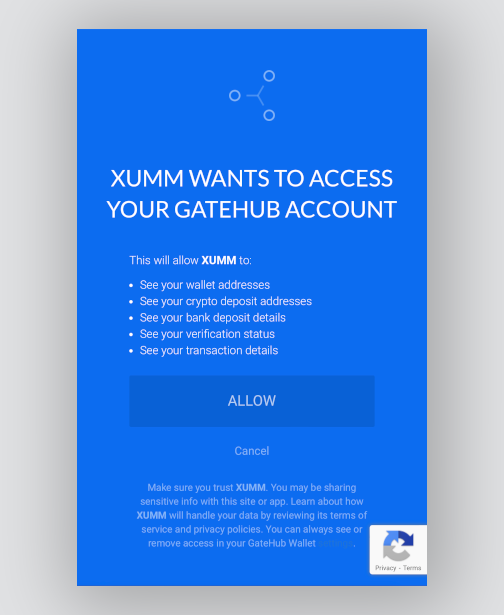 You can now Add or Withdraw funds via GateHub.
If you have multiple Xumm XRPL wallets, you are required to connect each of these wallets to your GateHub account individually.
You can view or remove access anytime in your GateHub Wallet. The connection is active until the consent is removed.
To remove access to your GateHub account;
Click on the profile icon located in the upper-right corner of the screen.

Choose "Settings".

Click the "Applications" tab.

Click the "Remove" button next to your Xumm-connected wallet
In your GateHub account, the connected Xumm XRPL wallet is in "Watch only" mode.
What to do in case the connection fails?
If your XRPL wallet is not connected and the attempt to connect fails, please check:
if you have registered a GateHub account and
if your GateHub account is verified and connected to GateHub UAB Gateway.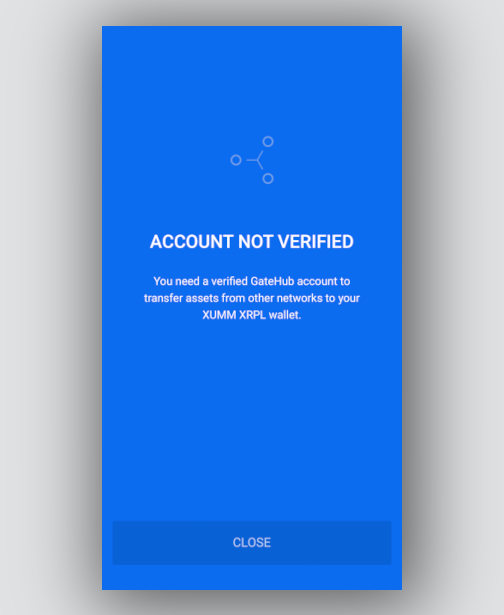 You can find more information about Gateways in our articles:
See also :